First, let's look at some baseline expectations and terms that will help you:
Our platform makes customer feedback and online reviews easier. It will NOT create 5-
star reviews for a business giving 2-star service.
Our platform is the engine, but your customer is the "gas" to make it run. You must
consistently add emails or mobile numbers to get results.
It's a numbers game. Just like email marketing, only certain percentages of your
customers will open your emails or click a link. Here is an average process to outline
what you should work toward with our platform: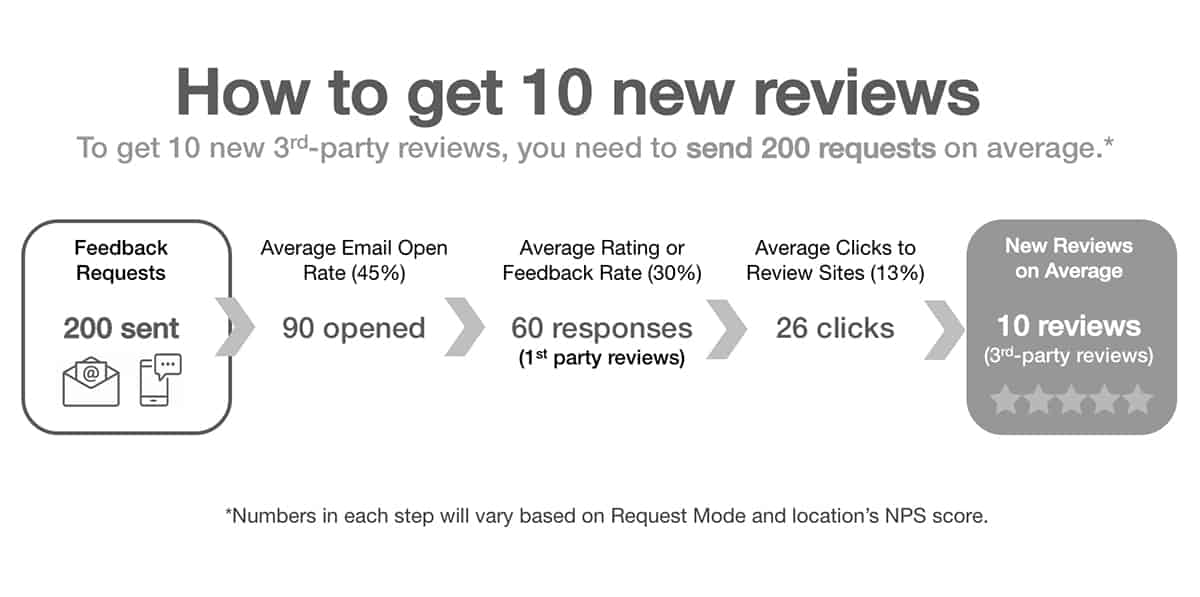 IMPORTANT TERMS:
First-party review: Customer comments, feedback, testimonials, or any text given directly to you, the business.
Third-party review: Customer comments written at online review sites like Google, Facebook, or Tripadvisor.
Net Promoter Score (NPS): A metric used to measure customer loyalty and satisfaction.