The BRAVO Guide to Social Sharing
Social Sharing makes it easy to turn a review into social media content for Facebook, Google, and Twitter.
To create and share a social image from an existing review, follow these simple steps:
1. Log in to your BRAVO Reviews account.
2. In Customer Activity, select the review you would like to share, and then clickManage > Social Post from the drop-down options

3. In Social Sharing, use the image generator to create a custom graphic. You can select a design theme, change text size, preview your image in various formats, and edit the social content.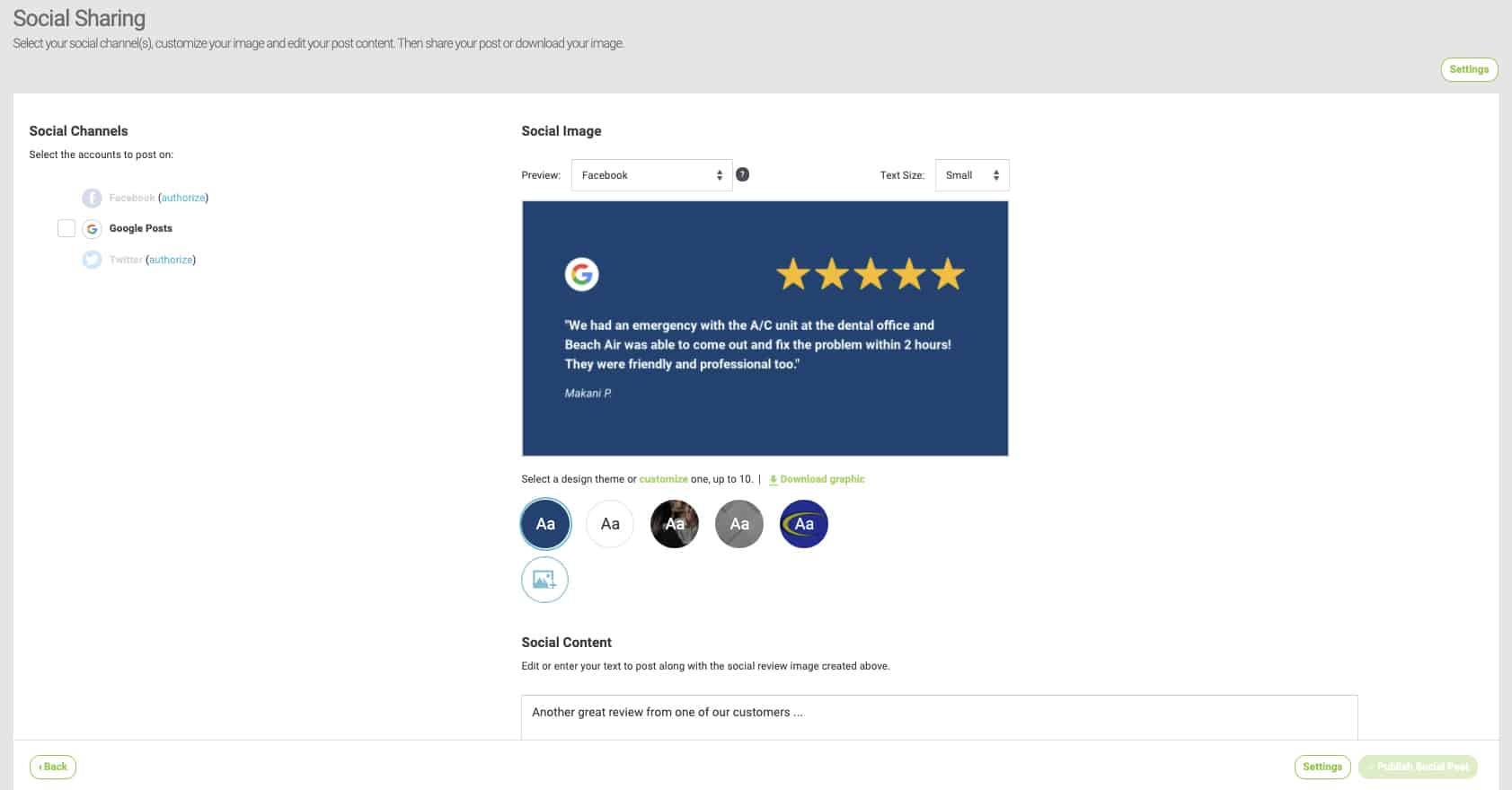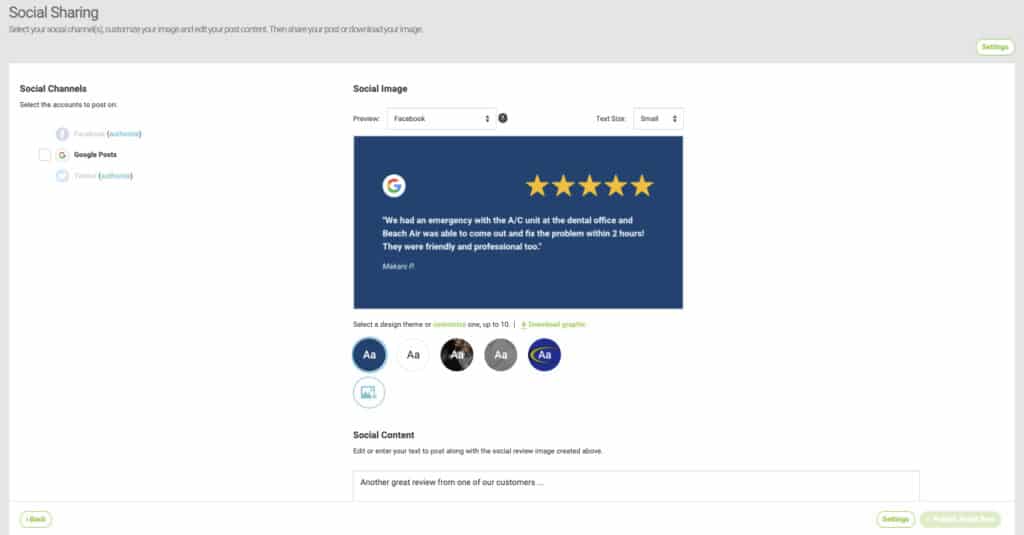 4. You can customize up to 10 design themes for your account.
Click Customize under the image preview to select a background color, upload a background image, add an image overlay, and select a text color for each theme.
Click Save Themes when finished.
5. When you are satisfied with the design of your image, click Download graphic for each size you wish to download.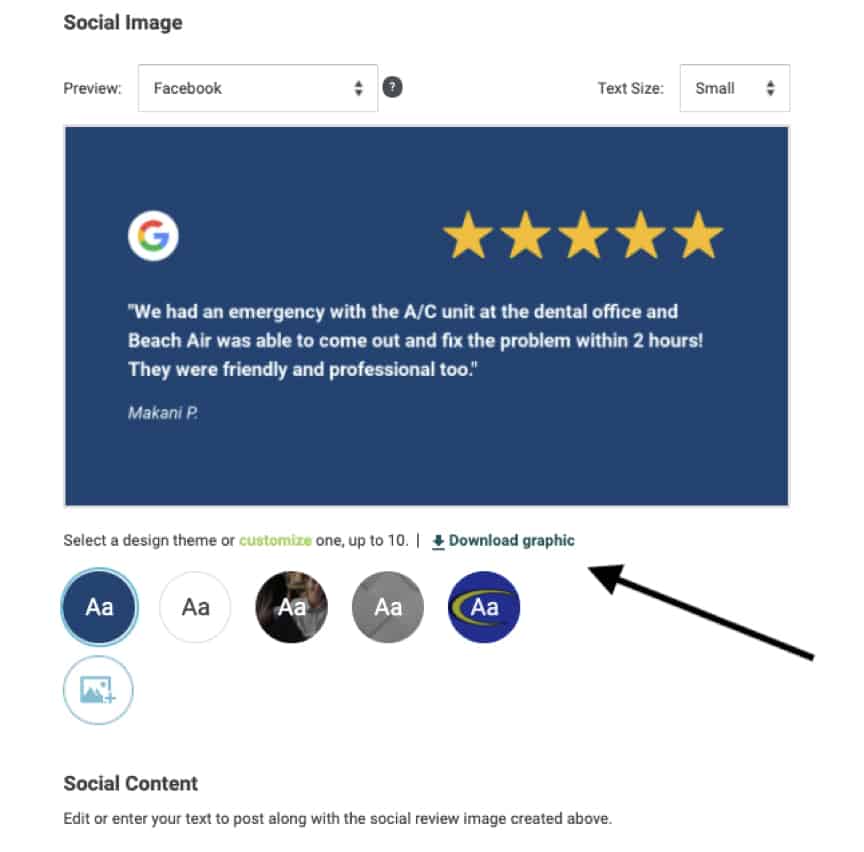 6. Once all of your graphics are downloaded, you will be given the option to share them directly to Facebook, Google, and Twitter.
If a social channel is not able to be selected, complete or edit the Authorization Settings to enable. You may skip this step if all of your desired social channels are available for selection.
To edit or add a channel, click the Settings button in Social Sharing. Here you will be given the option to connect the accounts you wish to authorize.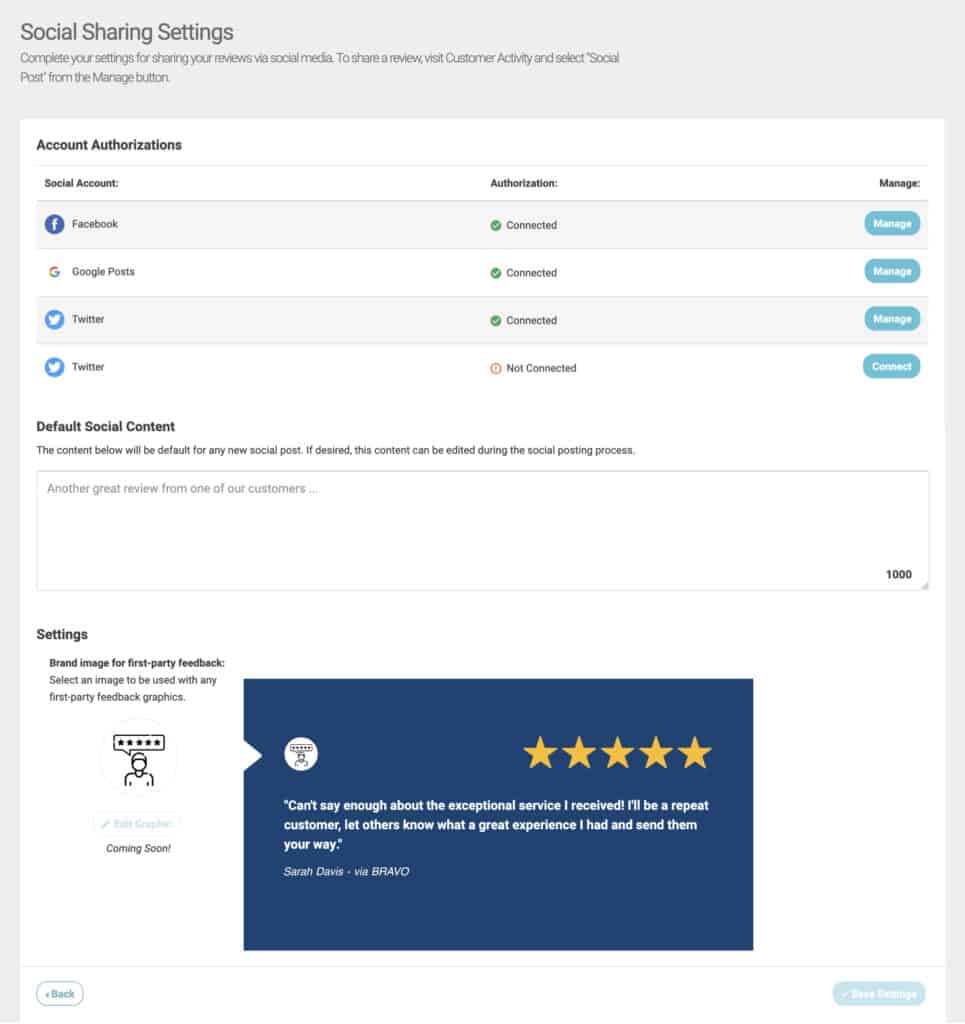 7. While finalizing your post, be sure to edit the social content that will accompany the image as desired.
Lastly, select the site(s) from the Social Channels you wish to share your review to and click Publish Social Post.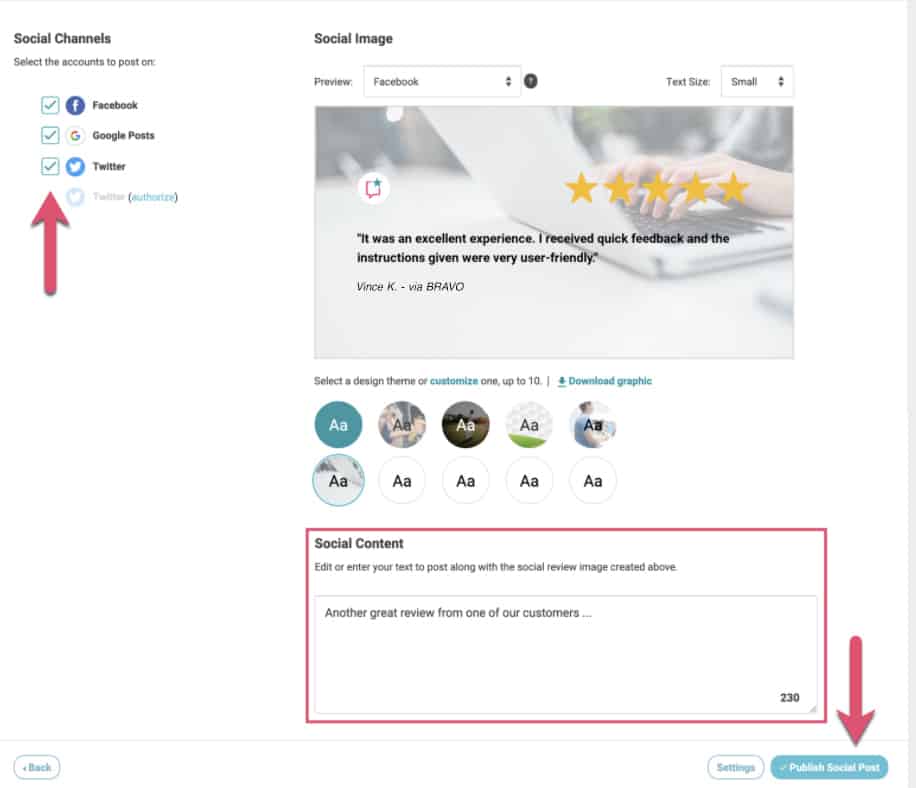 Congratulations! You have now published your review using the Social Sharing feature inside the BRAVO Review System.
If you have any questions or want additional information on Social Sharing of reviews, please contact us or call BxB Media at 313-651-7157.